We will be starting a new Urdu course on 22nd November from 6pm at Learn for Life. If you would like to join register now by emailing info@learnforlifeenterprise.com
There will also be an Urdu course for children starting this month, send us an email at info@learnforlifeenterprise.com if you'd like to enrol your child.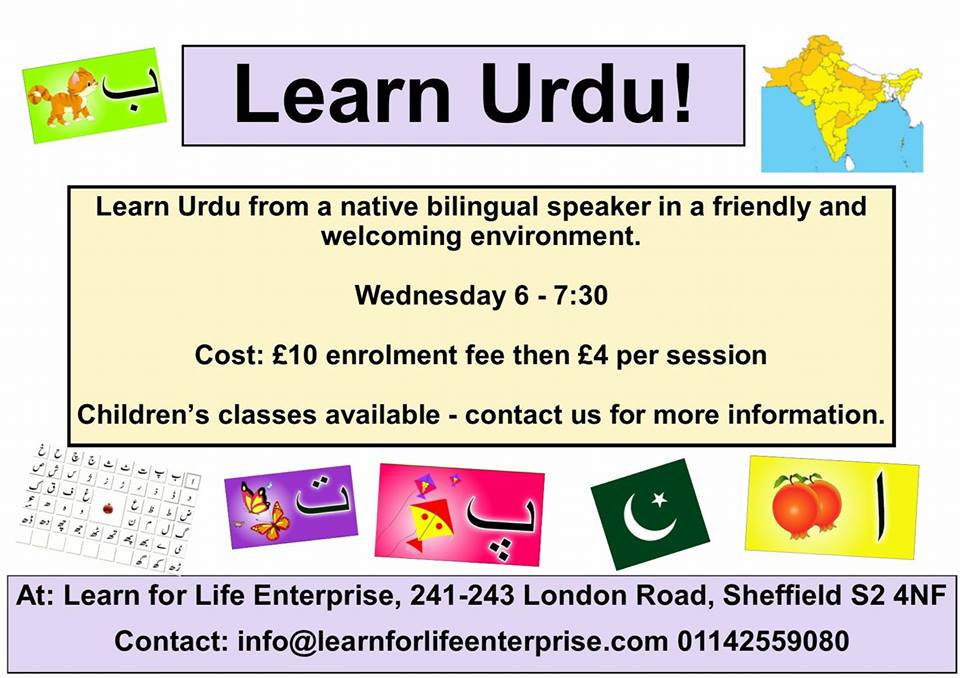 Tagged with: Urdu course • Urdu language • learn Urdu
Filed under: News • Foreign Languages
Like this post? Subscribe to my RSS feed and get loads more!