Functional Skills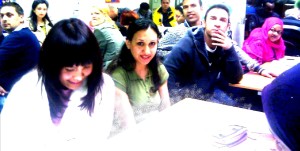 We offer English and Maths Functional Skills courses at Level 1 and 2.
We are an OCR Exam Centre in Sheffield offering on-demand paper based and online exams throughout the year.
OCR is a nationally recognised exam board offering qualifications accepted by institutions throughout the UK.

Do you need Level 1 or Level 2 English / Maths to move on to Employment or College or University?
Learn for Life Enterprise provides the following exams on a weekly basis:
English Entry Level / Level 1 / Level 2 in reading, writing, speaking and listening
Maths Entry Level / Level 1 / Level 2
IT Entry Level / Level 1 / Level 2
Book your Level 1 or 2 exams now to meet your entry requirements for Employment or College or University. You can do your exam within 10 days of booking and get onto the course you need. We also offer preparation courses.
Results are usually issued within 15 days (sometimes sooner) and your certificate will be available within 20 days.
Once you have booked the exam/s we will contact you to arrange the best time and day for you to come and do the papers.

Prices:
English exam*
Reading
Writing
Speaking and Listening
*£20 per unit or £60 for the full qualification
Maths exam – £50
Book Now:
Telephone 0114 2559080 or email info@learnforlifeenterprise.com for more information.